Get to know us
Our mission is to consolidate our position as the leading cloud ERP in Spain, creating a smart business management solution that covers all areas of business. We replace manual processes with intuitive software to run and automate the business operations, covering Invoicing, Accounting, HR, CRM, and Projects & Inventory management.
There is space for everyone at Holded. By joining our team, you will help us in our quest to constantly improve and innovate.

Excellence
High standards are a way of life. Each of us strive to be the best version of ourselves.

Passion
It is what brings meaning to our work. We use it to energize, engage and inspire others.

Ambition
We are eager to become the best company of our kind and to help our customers become the best in their industries, too.

Commitment
Lasting relationships are the lifeblood of our business. Sharing a common goal within the company and clients is of paramount importance.

Innovation
For us, experimenting, inventing and innovating are the norm. We are obsessed with our customers and not a prisoner to our processes.

Transparency
We aim to make information accessible to everyone. We value teamwork, and the idea that working together produces better results.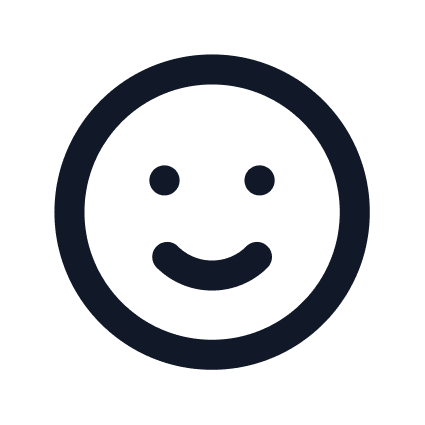 Happiness
Having fun improves communication and collaboration, breeds creativity which allows us to reach our full potential.
Working at Holded
Holded is formed by multicultural and talented individuals that come from all over the world. Although different, we all share the same values.
We're passionate, ambitious team players who trust each other and are committed to creating the best version of Holded for our clients and Partners. 
We work in multidisciplinary teams, so we can learn from each other. Holded is a place where we can listen, respect, and get to know one another.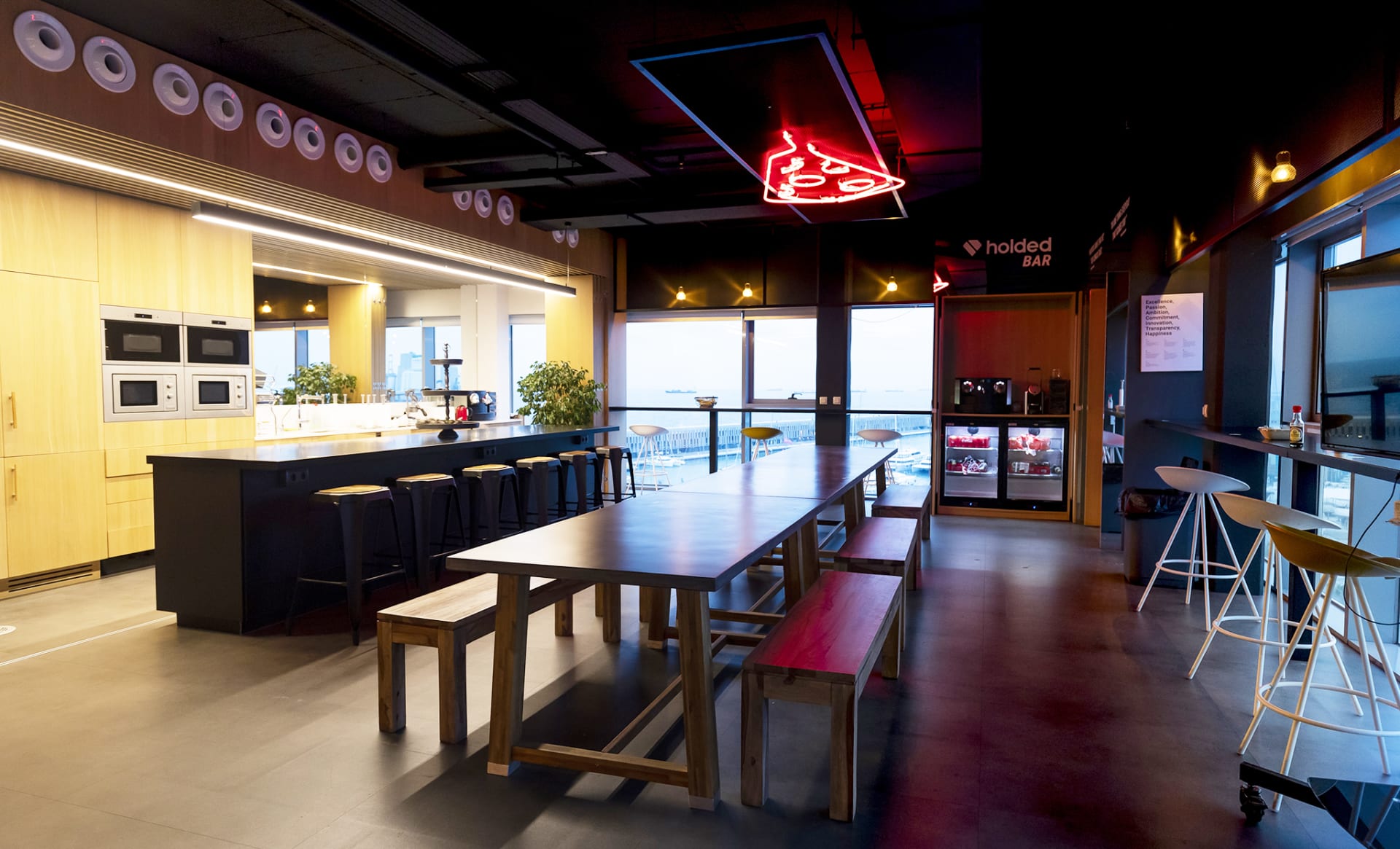 Business recruitment process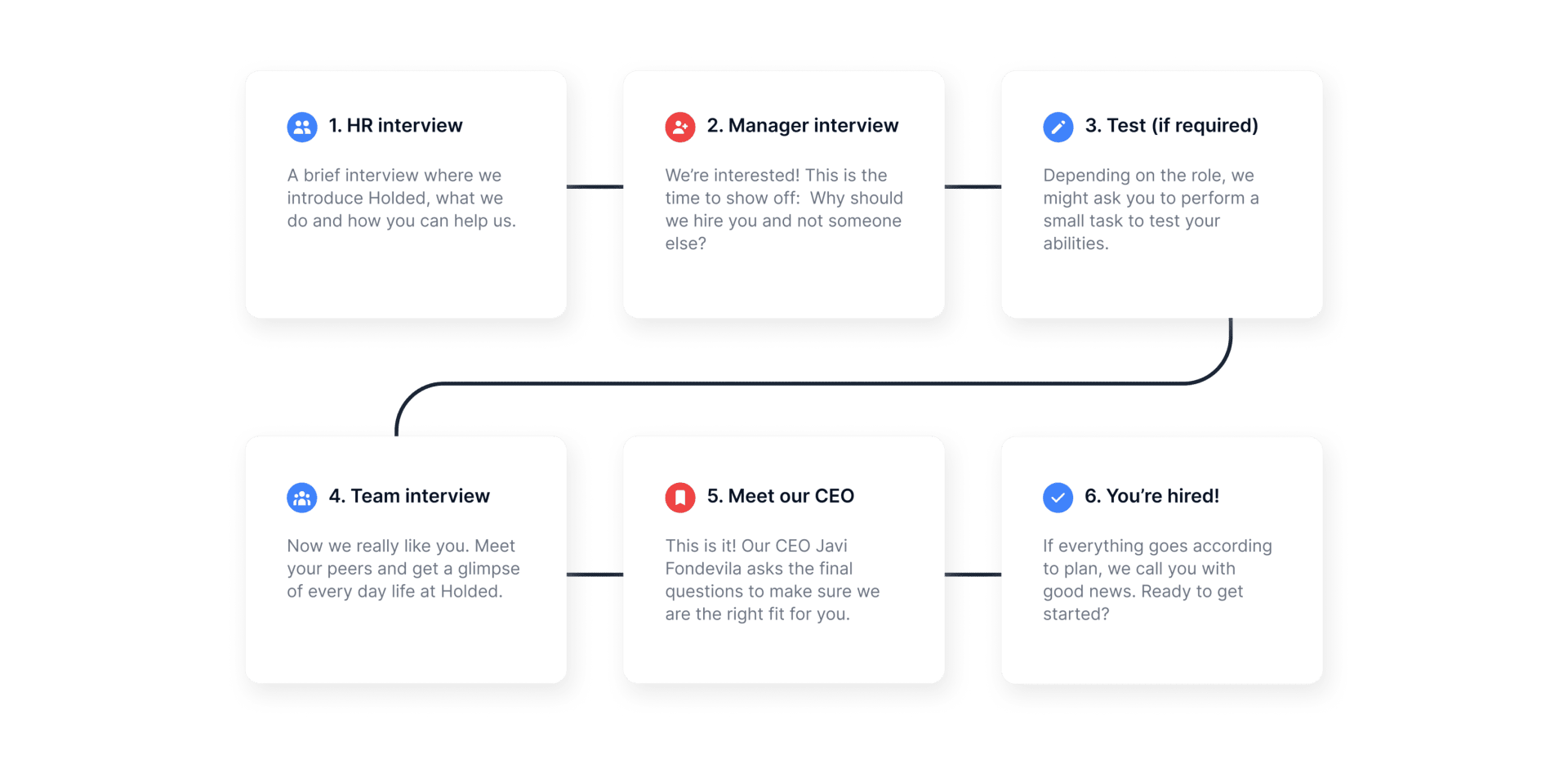 Engineering recruitment process: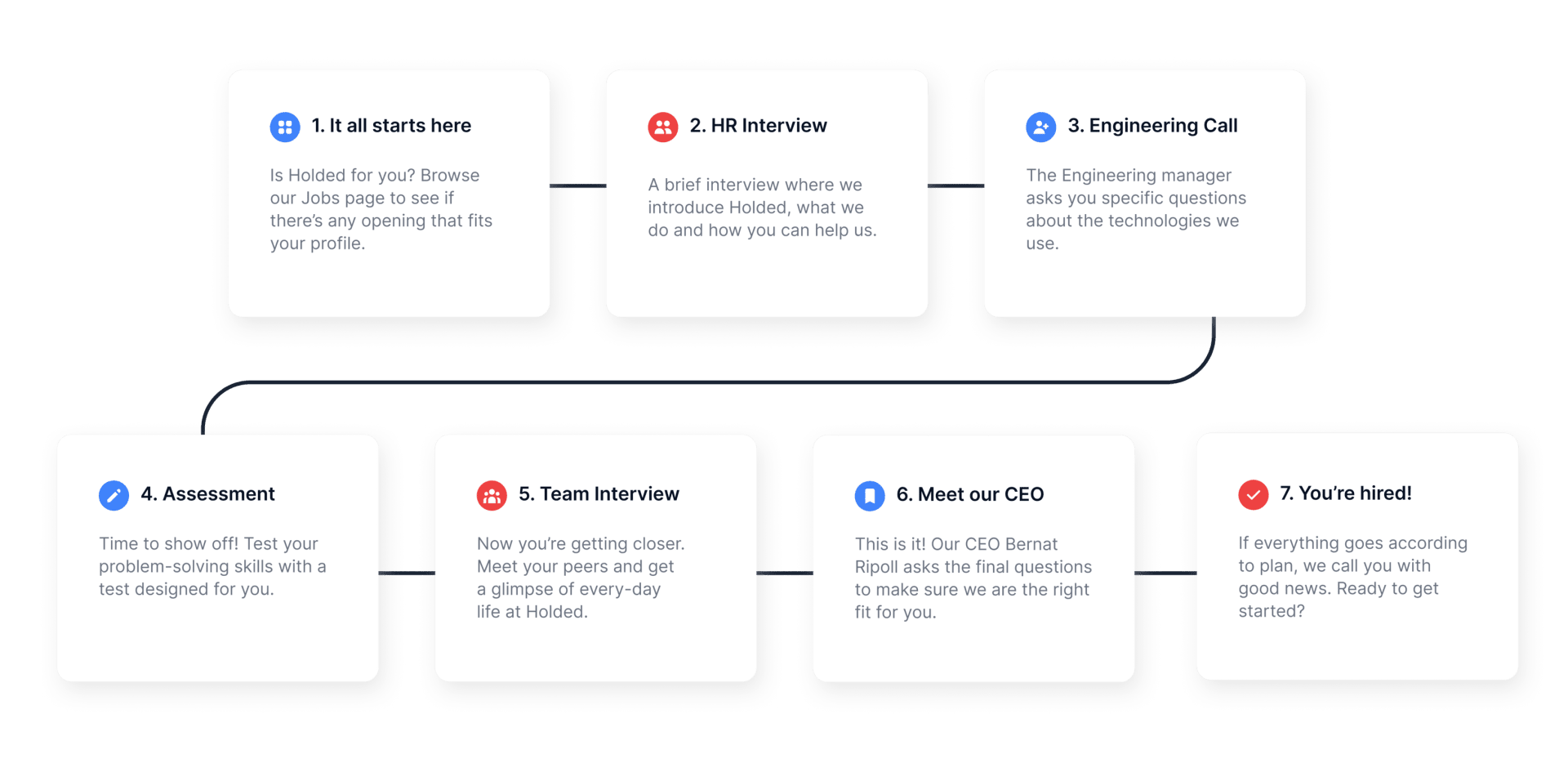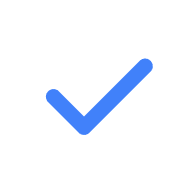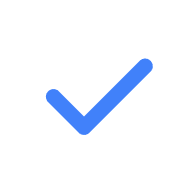 Short work day on Fridays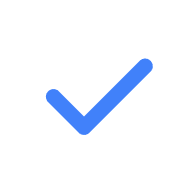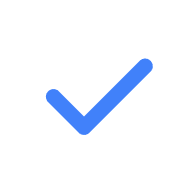 Yearly budget for individual training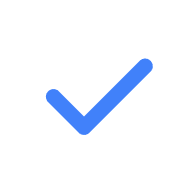 Fully equipped kitchen with snacks, drinks and fresh fruit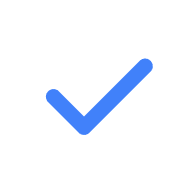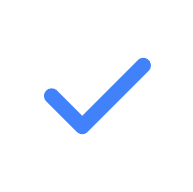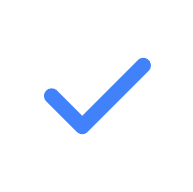 Free English and Spanish lessons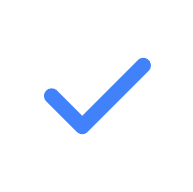 Ping pong, pool table and gaming zone
Join because you're constantly learning and want to improve. We think you will.

Join because you want to work with a team that trusts you and rewards your achievements.

Join because you want to grow as a professional, not chase your next paycheck.

Join because you like our culture and share our values.
Join because in three years time, when you look at this job on your CV, you want to be proud.
Love your work
And where you work!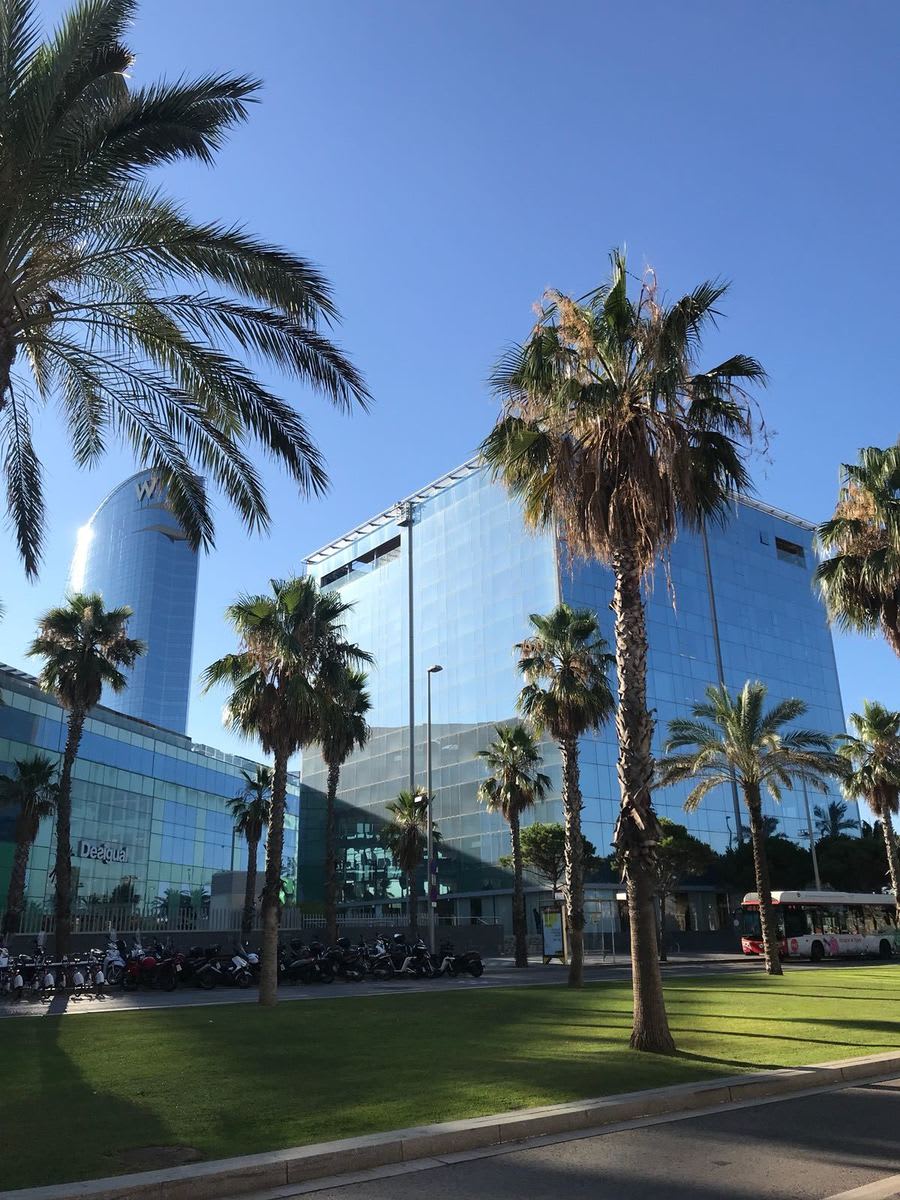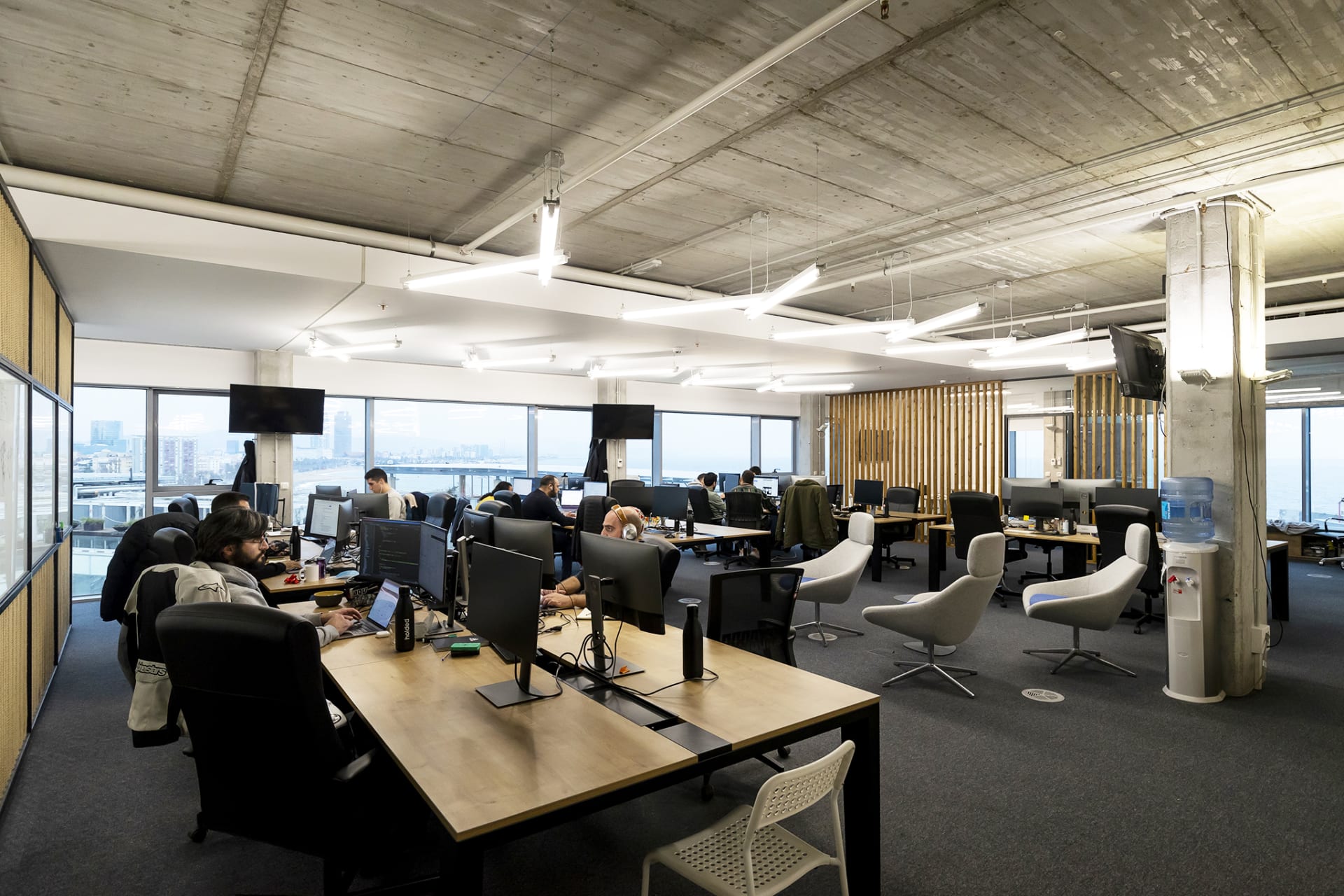 Location
Stunning sea views at our offices in sunny Barcelona. Next to the seaport of la Barceloneta close to the central area of the city.
Address Paseo Juan de Borbón 101, planta 6, 08039 Barcelona